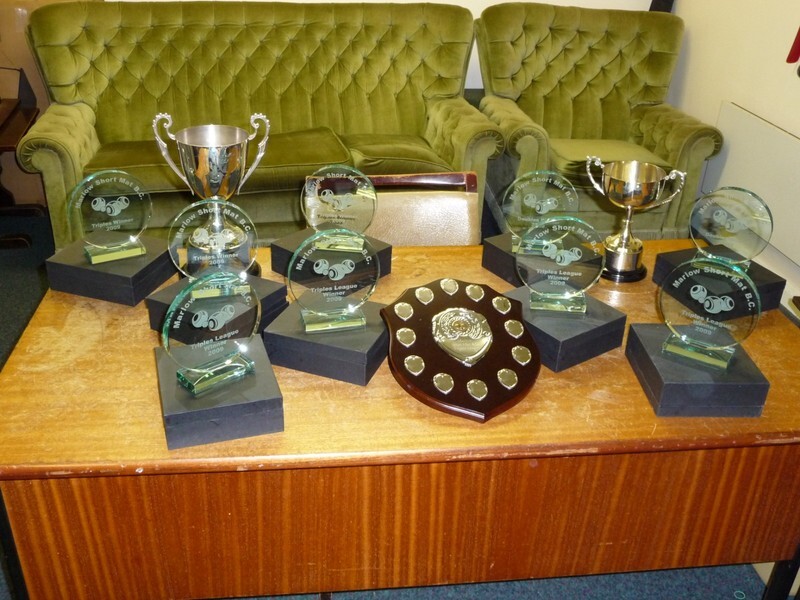 The new Short Mat season will be starting on Tuesday, 5 October at the slightly earlier time of 7.00 pm. I would remind you that for everyone's safety, we will be asking for proof of your vaccination when you arrive for your first roll-up. Your vaccination card will suffice so please bring this with you.
NO PROOF OF VACCINATION – NO ENTRY
I must also ask that you do not come to Short Mat if you are feeling unwell or if you have a cold or sniffles.
Jean Barltrop
Secretary
Short Mat Bowls

Great news ! Short Mat bowls will be starting up again this Autumn at Marlow indeed from October, so we would like to invite you to join us.
Our Enrolment Evening for both new and existing members will be on Friday September 17th starting at 7 pm. This will be a social event with a picture quiz and bar facilities and you would be welcome to join us.
Or just come along to one of the roll-up sessions on a Tuesday or Thursday evening at 7.15 pm or Sunday afternoon at 1.45 pm or Wednesday at 1.30 pm. There will be no charge for your first three roll-ups.
Our first roll-up session will be on Tuesday October 5th at 7 pm.
It is important that all members wear proper bowls shoes when playing on the indoor mats. However you may wear any flat-soled shoes for your first three sessions.
Covid-19 is still very much with us and for everyone's safety we will be asking for proof that you have been fully vaccinated. Your vaccination card will suffice.
Wearing a face covering will be optional.

Jean Barltrop
Contact Jean Barltrop 01628 476835 for more information on short mat.