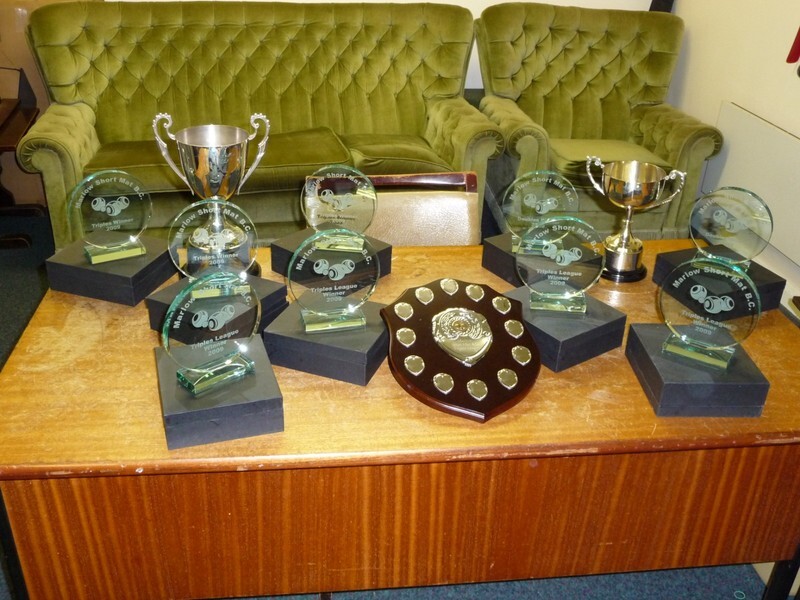 Due to the COVID situation the intended startup for Short Mat bowls in October will now be postponed. The position will be assessed progressively and it is hoped that bowling can resume in January, please stay safe.

The Marlow Short Mat Finals Day took place on March 30th and an exciting day it was too !

Victorious in the 101 Singles Mike Woolams beat Peter Chew but Peter was soon on the winners podium as he and Sue Burden linked up to beat Jean Barltrop and John Coombes in the Drawn Pairs.

The Drawn Triples winners were Jean Barltrop, Mike Stroud, Steve Tight who beat George Malster,John Stevens and Mike Woolams.

The League Competitions winners were Rosie Field, Peter Butler, Jean Barltrop and Steve Tight who triumphed over Mary Woolams, Pam Butler, Geraldine Perrin and Barbara Rees.

And so another successful shortmat bowls season at Marlow Bowls Club came to a close.
Jean Barltrop 01628 476835 for more information on short mat.